We know how important it is these days to consider cheaper ways to heat the water in your home and to keep your energy bills down, so not only do we inspect, fit and repair boilers, bathrooms and advise on superior heating solutions, we also fit solar panels that will help to save money from the outset.
As a sustainable and eco-friendly option, many of our customers have chosen to have solar panels installed on their roof tops to soak up heat from the sun and convert it into usable energy that reduces Co2 emissions.
We've a team of accredited specialists who will come to your home anywhere in Essex and London and install solar panels, no matter what type of roof you have.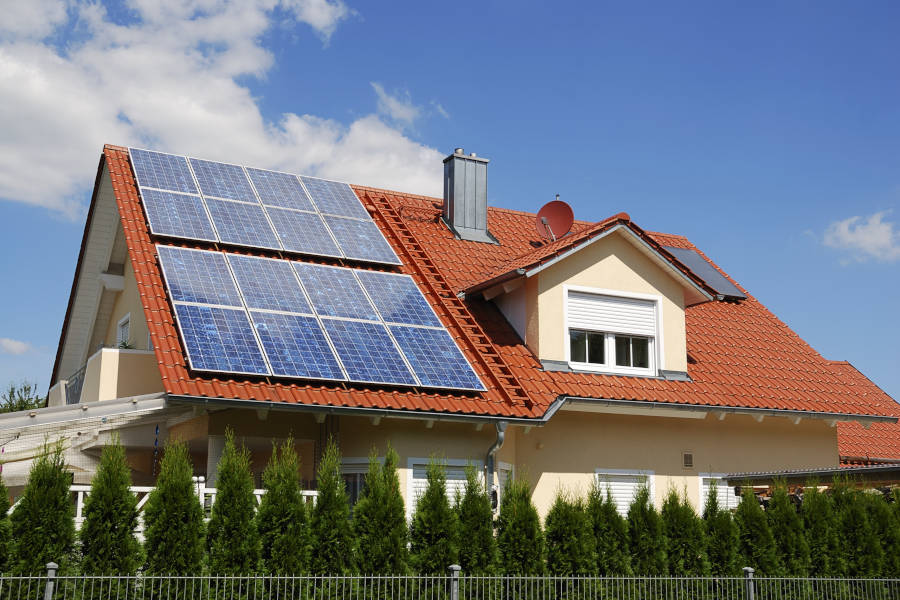 We will advise you on how many panels you can have and where to position them. The obvious place will be facing the sun. This will ensure you get the most out of your solar panels once they have been fitted.
Our reliable team will test your new system before they leave. They will also explain what you will need to do if you require further assistance in the future.
Advantages to having Solar Panels
They can reduce your energy bills by half

Low maintenance

They are eco-friendly

They are easy to install by professional installers

Add a green energy solution for your home

Protect your pocket against future fuel price rises
If you would prefer us to mount the panels on the ground, then this is something we specialise in to.
Our expert team are professional, friendly and are happy to install panels to your home that will help you to reduce your annual fuel expenditure.
We have lots of case studies for potential customers to see and have had many testimonials from customers that have already had solar panels installed. They have nothing but good things to say about Prime Heating and the service we provide.
Solar panels have proven to be an affordable option that keeps returning on its initial investment, so why not speak to an advisor today about this cost-effective solution.